nstead of spending time in from of the TV, guests prefer to read books in the library. The enormous book collection in the library is one of spiritual attractions of the manor house. Certainly during your summer stay at our manor house you will want to sit on a deckchair with a book from the library. In the wintertime you will also want to read a book in the warmth of a fireplace. You will not only find books in the library but also magazines. And in manor house Allmoyen you will not only find current magazines but also newspapers dating from hundred years ago. Guests also have a chance to read maps, guides and various information materials.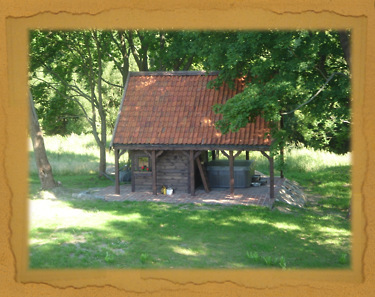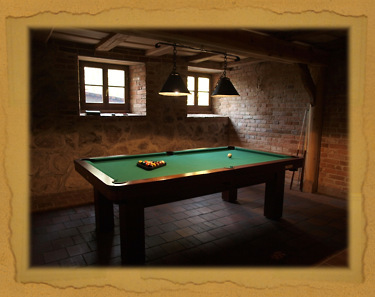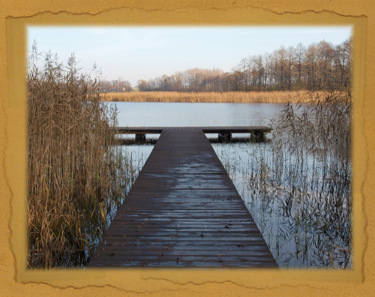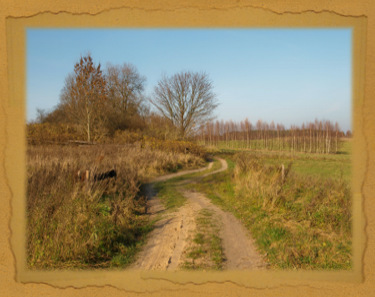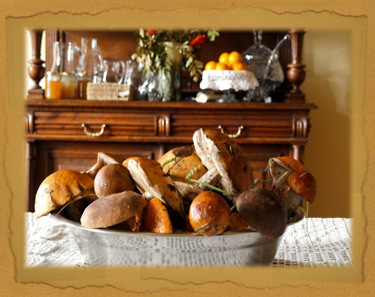 leisure time, instead of the common computer games we offer billiard, cards or board games. Guests have a chance to play cards by a real, prewar card table.

ini spa with sauna and jacuzzi called the Garden house of Health and Relax is located in the park in a wooden, Mazurian garden house. It is open all year round. During a hot, summer day when you look for cold and shade, you will surely want to spend some time in the jacuzzi. A bath in the shadow of park trees, with a view on extensive meadows, fields and forest, in the company of birds' songs is surely unforgettable. In the wintertime snow, biting frost and hot, massaging water are also worth experiencing. During rainy days we recommend using color and aroma therapy to overcome dejection. The Garden house of Health and Relax is only for guests of manor house Allmoyen.

e also recommend bike trips in the surroundings. The surrounding park, extensive meadows, forest and natural hills are the perfect area for bike trips, as well as for walks.

he nearby lake and big pier encourage people to go fishing or take kayak, boat or pedal boat trips. In the wintertime the frozen lake makes a great ice rink.

he grove and forest near the manor house are full of mushrooms and encourage people to pick them.

e also offer other attractions in the surroundings. It is worth visiting the Sanctuary of Our Lady in Święta Lipka, Bishop Castle in Reszel, Wolf's Lair in Gierłoż, palace complex in Łężany or see the Cultural Settlement and Wild Animal Park in Kadzidłowo, as well as go kayaking on the Krutynia. Other attractions include castle of the Teutonic Knights in Kętrzyn, open-air ethnographic museum in Owczary and the Palace and Manufactory in Nakomiady. In the wintertime it is worth to go skiing in the Mountain of 4 Winds in Mrągowo.