he original, double section order of rooms was retained in the manor house.

the entrance hall the 3-meter-tall tiled stove dating from the 19th century and presenting a genre scene definitely attracts attention. In the wintertime guests sit down in armchairs in front of the fireplace and warm themselves up.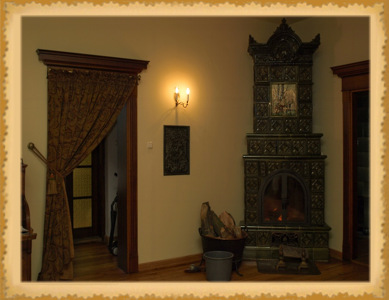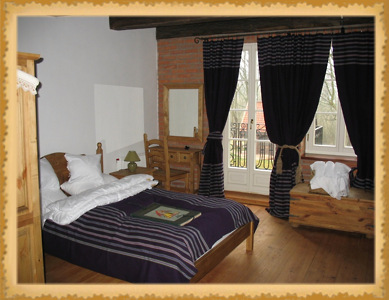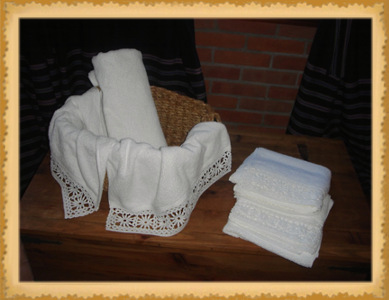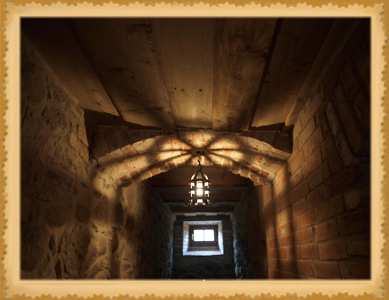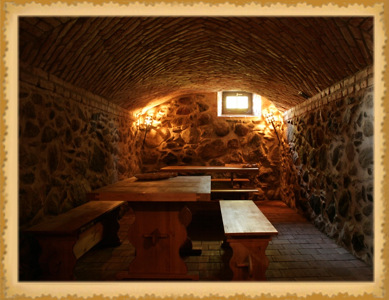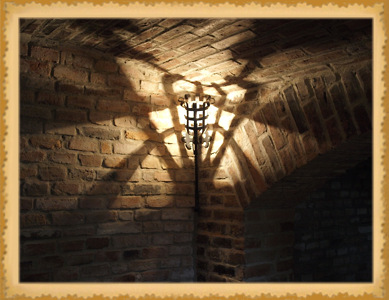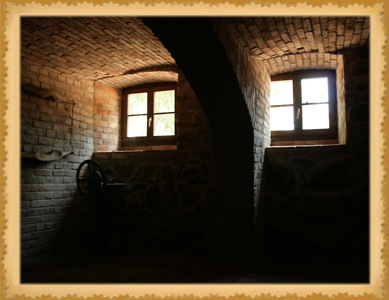 urniture, fabrics, lamps and porcelain in the living room are Art Nouveau style. The atmosphere of the living room is emphasized by objects made of tin which come from Kaiser & Sohn, a well-known, German manufactory from the turn of the 19th and 20th centuries. The living room is decorated with a beautiful, huge Gobelin depicting wild flowers. In the past it used to decorate a Polish manor house in the borderlands.

he book collection in the library is unique and impressive. It will surely satisfy the most choosy readers. You will also find here old photos, sketchbooks and other personal mementoes of Stanisław Filibert Fleury, Vilnius fine art photographer from the turn of the 19th and 20th centuries.

the cozy, small living room guests can not only rest but also go to the park and terrace.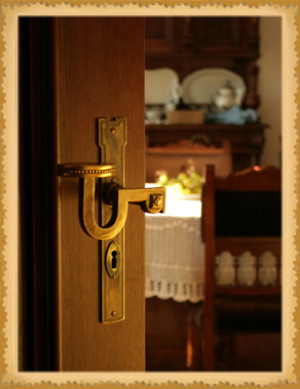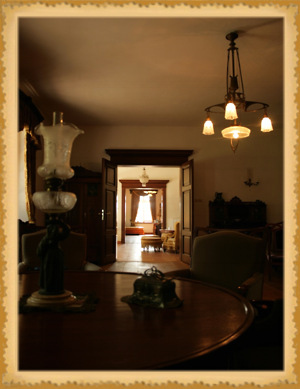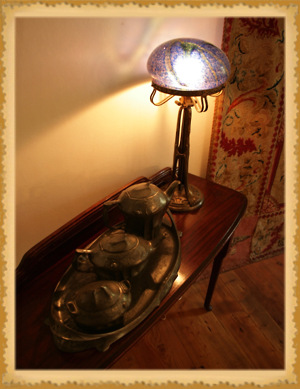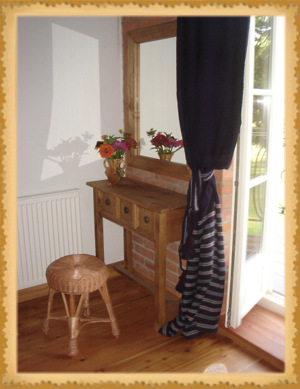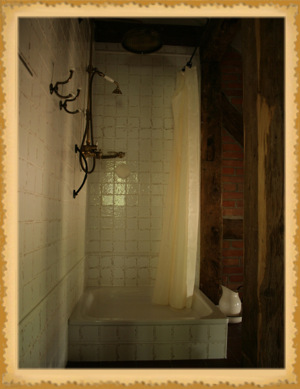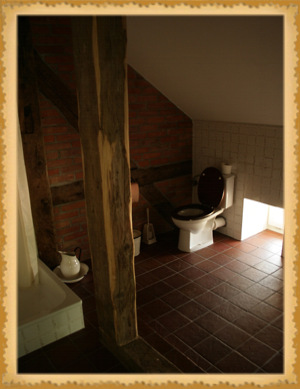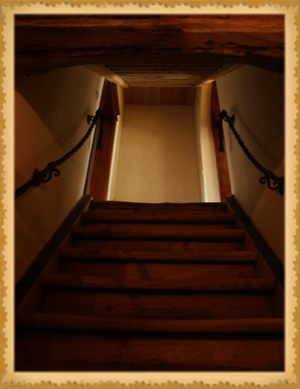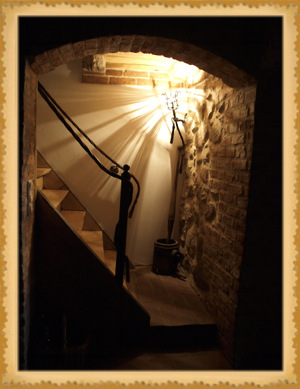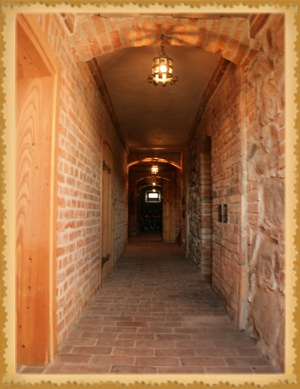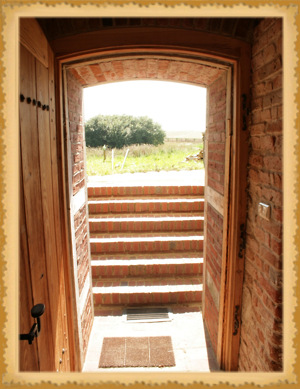 uestrooms are located on the first floor. There are only five rooms which makes it cozy and calm. Each room has a bathroom with a shower. The rooms are big and spacious, with wooden beams and half-timbered walls. The wooden floor and colorful, hand woven bedspreads and curtains give the rooms warmth. The snow-white bed linen with handmade lace will provide guests with unique impressions.

he bar, wine bar and billiards are located in the cellar. Arched vaults made of brick, stone wall and small "telescope" windows make the cellar even more charming. Heavy benches and tables made of solid wood, brick floor emphasize the atmosphere of historic cellars. This atmosphere is also created by old, Mazurian knick-knacks, as well as by the warm light coming from lamps made of wrought iron.